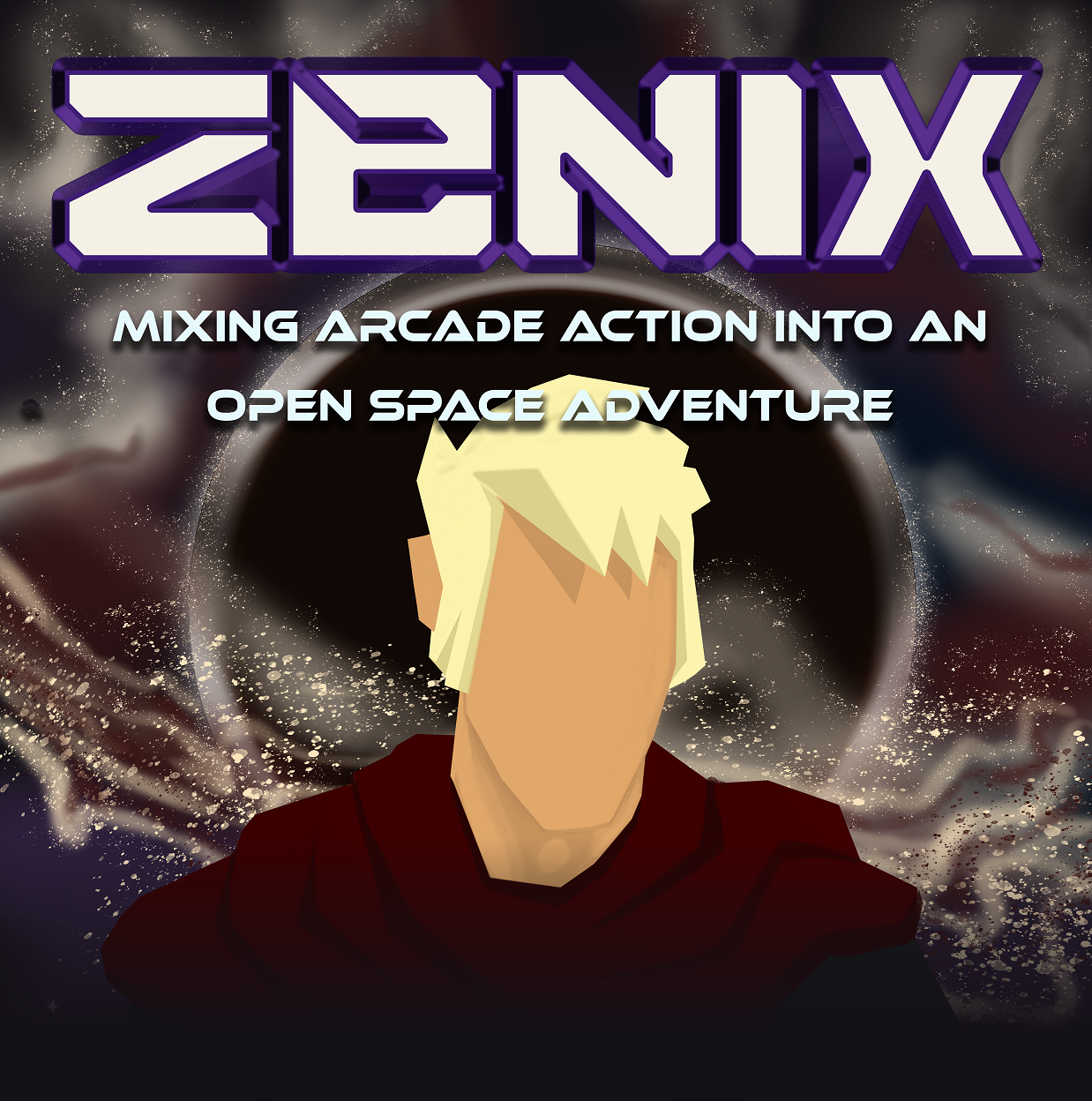 Zenix
GAME
This game is currently in development.
Explore planets on foot, and take off to fly your ship through space! Take quests, make allies, fight celestial beasts! Being developed by Jacob Beimers
Follow us on Twitter: https://twitter.com/Play_ZENIX
FEATURES
Procedurally generated universe: hundreds of solar systems generated for you, complete with their own suns, planets, moons, and more!
Ship Editor: Create and customize your own starcraft. These items aren't only cosmetic - they will change the behavior and states of your ship
NPC system: Some planets are colonized by NPCS. You can talk to any NPC on these planets. You can chat about life on the planet, ask them to join you, accept quests, and more!
Ground to space transitions: Take off and land on planets without a cutscene!
CONTROLS
On Foot:
A - Activate, Embark, Talk
B - Back
Y - Edit Ship
RT - Shoot
DPAD Up/Down - Cycle Weapons
Left Analog - Move Around
Right Analog - Aim
In Ship:
RT - Thrust
LT - Brake
DPAD Up/Down - Land/Take Off
A - Disembark
LB - Activate Front Equipment
RB - Activate Top Equipment
Right Analog - Look Around/Aim Top Euipment
Left Analog - Aim Ship Direction
IMPORTANT

The current build should only be bought if you intend to support development. This a non-production ready build of Zenix. This build is literally Jacob going , "hey what if I made a build right now?". This build is also controller only for Windows.
Purchase
In order to download this game you must purchase it at or above the minimum price of $4.99 USD. You will get access to the following files:
Comments
Log in with itch.io to leave a comment.
The build is still very much in development and is under constant change.
Here's a recent video :)